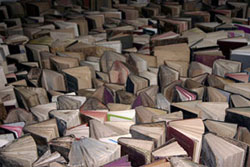 Everything you need to enhance your image.
In today's business world, a company's success and development depends largely on the content of its website, internal and external communications, and advertising media.
As a result, it is of the utmost importance that a company's communication is expressed and structured clearly and effectively in order to project an optimal and professional corporate image.
Why Contextual?
Because we offer

top quality proofreading and translation services

in English, Spanish, Catalan, French, Italian, German, Portuguese, Galician and Basque.
Because we complement our linguistic services with

graphic and editorial design

, thanks to our collaboration with Nusgràfic.
Because we are a team of qualified professionals with

many years' experience

in the field.
Because we ensure that your texts communicate what you really want to say.
Because we adapt to your needs.
Because we know the value of your corporate image and can help you to enhance it.
Because we meet deadlines.
Because we offer

competitive rates

.
Because we believe in the importance of our profession and we are members of official associations.
Check out our clients' feedback.
You can follow us on: